31 Valentines Day Gifts for Him – Your Boyfriend or Husband
The manner of giving is worth more than the gift – Pierre Corneille
Again the time has come when you confess your unconditional love for your dearly beloved. It's not just the season of love, but also the season of gifting. Your man does a lot probably for you so why not give him some swell Valentines Day gifts for him. Now, by this time you should've comprehended the tastes and preferences of your better half, so it's your time to bewilder him with some uniquew and creative valentine's day gifts for boyfriend or husband. Even if you're unsure of what you must surprise him with here are some 31 swanky gifts to start with:
VR Box
Move over those unbearable rose bouquets and cheesy quotation cards and straightway shoot with a minimalist gadget. A VR or Virtual Reality box is powerhouse gadget. An au courant connect to the virtual world will definitely bring him closer to you in the real world. The impulsive gizmo will enable him to enjoy 3D movies, games that'll take him to the edge of his, experience extreme sports, explore campuses virtually and many more futuristic and groundbreaking innovations which will surely make him go gaga over the gadget. After all, a major portion of your happiness lies in his too.
A smart watch
Smart watches for smart husband or boyfriend. These modern new toys for boys are quite as superb as they provide one with lots of advantages. It connects to smartphones, smart TVs, laptops, etc, it can be used for navigation, answering calls, listening to music, fitness purposes etc all which makes this a lovable Valentines presents for boyfriends. The watch will harmonise his work and make it easier just like a PDA, which means, he smoothly finishes his work and gives you the 'exotic' expressions of gratitude.
Trimmer
A beard, a stubble, clean shaved- your want your man to be groomed like 'royale with cheese!' Trimmers are marvellous guy gifts for Valentine's Day and can be one of the best ones too. It's faster than razor and cream, it helps in trimming and designing one's beard and also maintain a sweet spot stubble. Your beau comes out wear his V-Day best clothes with a jaw dropping beard style will only make your heart pound faster than ever.
A new duffle bag
A compact duffle bag for your busy hunk will absolutely make him happy. Whether he's a gym freak, sports lover, traveller, a duffel bag will fit all the necessary equipment and essentials which he can carry smartly on his shoulder. The duffels can store a huge amount of items in them and are quite an handy accessory. Such bags are better looking than other bags and give a sporty look to a man. So, throw away his old saggy bags and shuffle his duffle.
USB Hub
Every tech enthusiast loves a good portable USB hub and your boyfriend is no exemption. It's the perfect travel essential that lets him plug three USB 3.0 devices simultaneously to his Microsoft Surface Pro 3. It even has a port for a micro USB power supply that supports additional power for peripheral devices such as external hard drives. Keep him connected with minimal accessories needed.
Gym essentials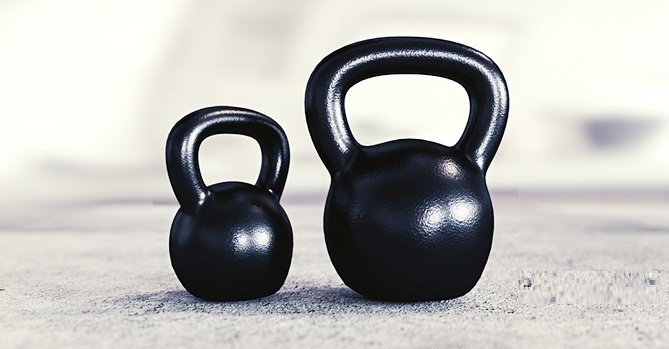 Your hunk loves to exercise, make it easier for him to do so by getting him the latest gym essentials and gears for home, so that he doesn't have to go miles away from you to workout. In fact, the closer the merrier meaning you both can workout together in your home. You can get equipment like dumb bells, benchpress, deadlift rods and plates or cardio machines like a treadmill or cross-trainer.
Portable speakers
What can be better than good food, good wine and good music; perfect for a session of Waltz. Your audiophile hubby and you ought to enjoy good music as music is the best way to get more intimate and personal. If you're travelling to some place a portable speaker is always a safe option to carry, you just simply need to connect it with your smart phone or laptop and tune it to your favourite playlist. These speakers have superb sound quality also.
Multipurpose knife
Men love all things sharp and fast- that's a prophecy you should abide by. A multipurpose knife has a different types of cutting knives, a corkscrew, a spanner, can opener, wire bender, needle and many more stuff which will come in use during various time. This knife is convenient during camping, fishing or extreme sports like mountaineering, kiting, etc.
Leather Wallet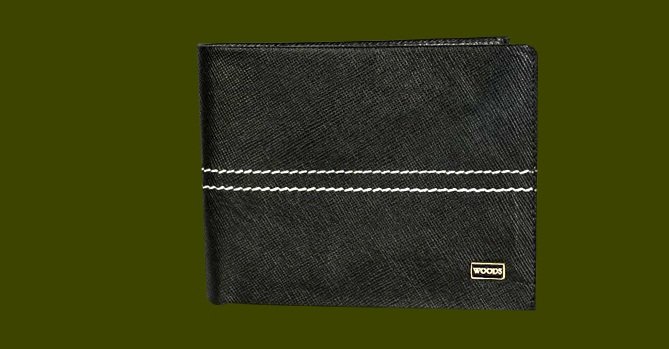 Anything that comes in leather looks fantabulous, hence, there's no qualms that a leather wallet is a classic Valentine gift idea for man. Gift him a wallet where he can easily store cash, coins, cards, notes and most importantly your photo. A wallet reflects a man's personality, irrespective of the shape and size, but it will enhance your confluence with your man's aura. In pop-culture a wallet is also considered a symbol of good luck, so best of luck to you for choosing a nice, swanky and mantastic leather wallet for him.
Aroma Candle
A soul-stirring fragrance can entice your passion instantly. What can be a better idea than have a candle-light dinner with your darling and a candle that gives out a strong, lascivious aroma that will can end up in the coziest nights you always imagine. This Valentine, create the magical aura that permeates all your senses and strengthens the obligation between you too.
Love Mugs
You might be knowing mugs are amazing gifts to give to anyone, you might as well have given someone too, but this year give him the one reflects the true essence of your relationship with him. An adorable quote will unpreventably bring a smile on his face and your beverage will seem more soothing. Honestly, love quote mugs are simply the best.
Chocolate Boxes
Chocolates form an integral part of Valentine's Day and as you know, exists a Day called Chocolate Day in the Valentine week. A box full of chocolates can make him love endlessly, as it's a fact that everyone loves chocolate and any Valentine will be incomplete without a box overflowing with chocolates. As gracious as it gets, you can enjoy a mouthful during dinner or foreplay.
Perfume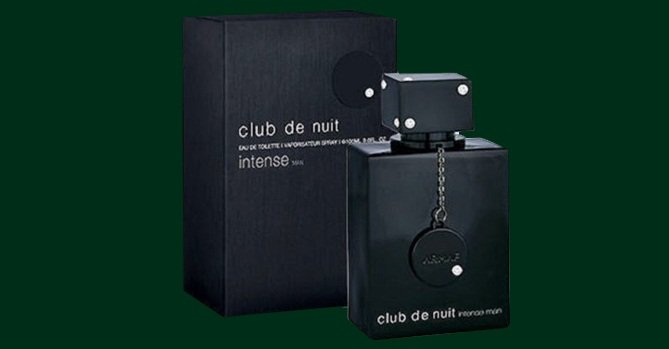 By this time, you might've envisioned his olfactory senses. A perfume may not be a unique gift for your your boyfriend on Valentine's Day but it can surely can be the cherished gift for him. A nice fragrant cologne is sensuously arousing and also considered zen, that's why they say, 'smell is everything.' You can also order for his favourite perfumes online. Surprise him with his favourite perfume in a nice tote bag, where you can keep the latter for them. (Just a hint)
A wooden handicraft
Illuminate your artistic skills and prove him that you are no less when it comes to the art of gifting. A handicraft is a testimony of the excellence Indian craftsmen hold and such a prototype should be founded in a visible zone inside your home. Speaking of handicrafts, if he's into handmade items then a traditional or minimalist artifact will be his treasured possession. Carefully select what you think will appease him and also will be a remarkable for your home.
Mobile covers
Does your boyfriend have an old-fashioned rudimentary phone cover? Well, its the legitimate time to toss out the saggy case and replace it with a cool and quirky one. Give him some options to choose from stylish mobile phone covers. If you're thinking of what will be the right choices for him, then think of the things of what he likes; consider things like bikes, cars, video games, cinema, funky quotes, artistic patterns, geeky designs, superheroes, etc which will please him greatly and he may thank you immensely for knowing his flavours.
A Diary
A man's most intimate secrets is faithfully accounted in the lines of his diary. If your hubby has a knack of writing or loves to express his desires in the literal form, then what can be a better Feb 14th gift than a diary. If he's into pens and papers, such a gift will bring the glee on his eyes (and twinkle on your face). Maybe sometime in future you, to your surprise extract some deep, altruistic things about him which you never knew before. That's the power of writing and that's the prowess of finding the perfect gift for you love.
Table coaster
It's quite awkward after constant sipping up and putting down a coffee mug on your table to see that a spherical shape called 'stain' manequinned to it and you have to take extra care to wash it off. If, by any chance it's this habit of his that pisses you off, then a set of table coasters is, at the moment, what you need, both as a necessity and as a gift. While he comfortably sinks in his coffee thoroughly engaged to the newspaper you quietly arrange the array of your newly purchased custom coasters on the table and watch his impromptu reaction. The rest is, as you can expect falls in the good company of St. Valentine.
Framed quotes
Framed photos are good purchases, it's so common these days and now digital frames have taken the throne, but what you possibly might not have are framed quotes. A nice, edgy quote on the wall perfectly framed will look good to anyone who sees it. You can do it this, purchase some nice and classy frames online, take some printouts of tongue-in-cheek quotes and paste them on the night before the big day on the rooms (including your bedroom). Wake him in the morning and see him rubbing his eyes twice.
Cufflinks
A man's suit remains incomplete and incompetent sans cufflinks. On the day of Valentine, you two might be going on for a date and he, probably would kill it in a suave three piece. He might not be sporting any cufflinks as you know he doesn't possess any, but here you show your ingenuity by walking up to him, holding his wrists and pinning up the cufflinks with full attitude. You just didn't earn a date, you earned a biggie!
A new chess set
Every household has had a chess set with them, which mostly don't care to find since, you can play the game online now. But, if your man has a thing for the game, then it's time you make your rookie into a bona fide Grandmaster. Buy him a new chess set, the wooden one to be precise and simply give him as a present. If he loves it, then it's transparent that both cupid has struck you nicely and you're going in the right direction. Play a game or two with to make the moment better.
Treat jars
A pinch of creativity is all you need this Good valentines day gifts for him. This is fairly an easy one. If you have a couple of glass jars on your home, then empty them or order them online if you don't have them. Prepare some freshly prepare V-Day treats like chocolate pastries, baked cookies or sweets fill them in the jars, all of it. Serve it in the morning for breakfast with a spoon and see him enjoy the delicacy of his life.
Pair of new shades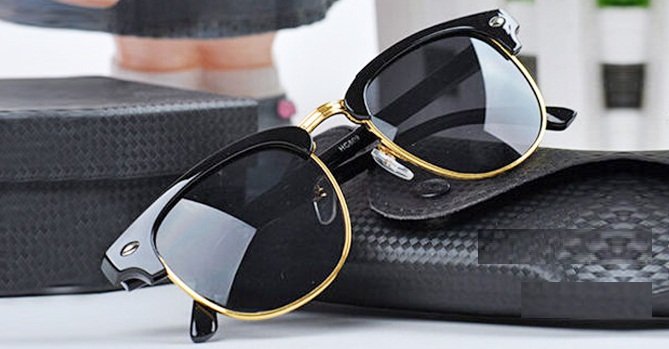 A new pair of aviators, wayfarers or round glasses are awesome gifts to give your hubby. Since spring is not too far, it's likely that he'll shed all the winter clothes and quickly get into his casual best which will remain incomplete without sunglasses. You can visit a store online and browse through innumerable frames and select the colours that are his favourite. Though a healthy tip would to find out which frame types will suit his face perfectly.
Hip Flask
This is an absolute classic. A hip flask defines a man's stylish demeanour with its sleek, edgy design and storing various beverages like alcohol and juices. Your man will the stainless steel finish and shiny bright appearance which he continuously gaze once you hand him a brand new one. If he likes to carry it around regularly, it's a signal that he fallen in love with it which is definitely a good news for you.
Keychain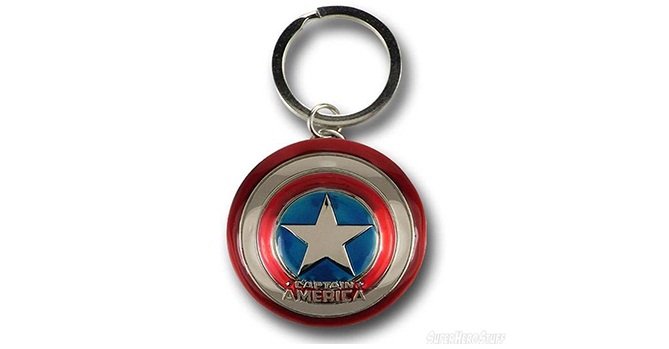 Keychains are quite an eccentric gifts to give someone. It's a food for thought that many of us tend to ignore small things which can always be genial things to posses. Check out some awesome keyrings which just not hold your keys but also resembles a fun thing to carry. But hold on, there is a critical point to consider, i.e., if you aren't able gift a different or inventive one, then a keychain can be lame, mundane present so explore good options like quotes, car figurines, superhero logos, etc while buying.
Fitness tracker
A splendid git for your Mr Fit, fitness trackers have already become the next big thing. If he loves running, working out, exercising, Yoga, basically if he's health conscious, then a fitness tracker will do the trick. Loaded with the latest technical advancements like GPS, Heart Rate Monitor, Calorie meter, water resistance technology, these trackers smartly fit in the wrist like a watch and act as one's daily fitness master that constantly keep a flawless track of his/her performance.
Stationary Holder
Your workaholic man may be super busy with PPTs, files, folders, strategies as a result his work station at home or his office might be a mess. A specious stationary holder can be commodius which can store things like pens, pencils, markers, scales, cutters, scissors, erasers and other geometrical objects. This is actually a useful instrument to be gifted as it helps in maintaining cleanliness and your things organised. But since, you're giving it as a gift, that too in a very special day, make sure it's quite decorative.
Bracelet
A bracelet is quite man's accessory. Bracelets for men should sleek, clean and masculine. They should carry a look which can easily conform to a man's charisma. There are various types of bracelets available like the metallic one, the beaded ones, the woven ones and rope bracelets each having different characteristics. Buy one keeping in mind of his natural flair. For eg., if he's a musician, a beaded bracelet should be your choice, metallic bracelets for your gym freaks, a woven bracelet for sports lover and so on.
Powerbank
Amongst the most necessary inventions of the current century, powerbanks can be considered as ideal V-Day gifts for your love one. Both of you may be frequent travellers going for tours and visits, therefore, a additional lightweight device won't be a burden, you can charge your smartphones and podcasts wherever you go and don't run of out power in crucial moments. These portable chargers are quite effective and should immediately be in your husband's kitty if he doesn't own one.
Wine bottle holder
This Valentine's don't just buy him a wine bottle, but a wine bottle methodically put inside a wooden case. Celebrate the spirit of love in the most joyous manner possible as these are moments which won't return. A glass of wine will bring you two closer but do serve it the way specified, since the product itself is of use. You can use it store wine bottles both new and old and consume it later, as you are pretty much aware that wine does better with age. Have everlasting moments *hic*
Bean bags
Create your own cozy corners inside your homes by introducing bean bags. These aren't just cute or creative valentines day gifts for boyfriend but also are comfy enough to make your man and you feel relaxed. To give gleaming effect to your home, buy 2-4 bean bags or different colour each. Enjoy your gala time and privy moments in the most complacent furniture and make this a 'Beanie' Valentine
Brass pocket compass
Although GPS has taken over every compass or directional maps, but a bras pocket compass like the old timers, has altogether a different charm. Your better half may Google up a particular location, but he can carry an imperial pocket compass made of brass just to carry off his retrograde looks. These compasses are created with absolute perfection and who knows, him and you may get lost in desolated area and this compass comes to rescue.
Camping tent
Last but certainly not the least, camping tents can by undoubtedly amongst the most unique and best gifts for Valentines Day gifts for him. The word camping itself gives a sense of adrenaline rush down the spine and you feel like going off to one as soon as possible. But if you're giving a gift like a camping tent on the special day, he might plan out a camping session just for the two of you. Fingers crossed
So here are 31 awesome Valentines day ideas for boyfriend or your husband which can make the special day even more special. For more Valentine's day gift ideas for him you can visit online shopping sites and browse through myriad of gifting products to make him the happiest person in the world.
Let there be love!