Bad Dates: How to Choose the Right Guy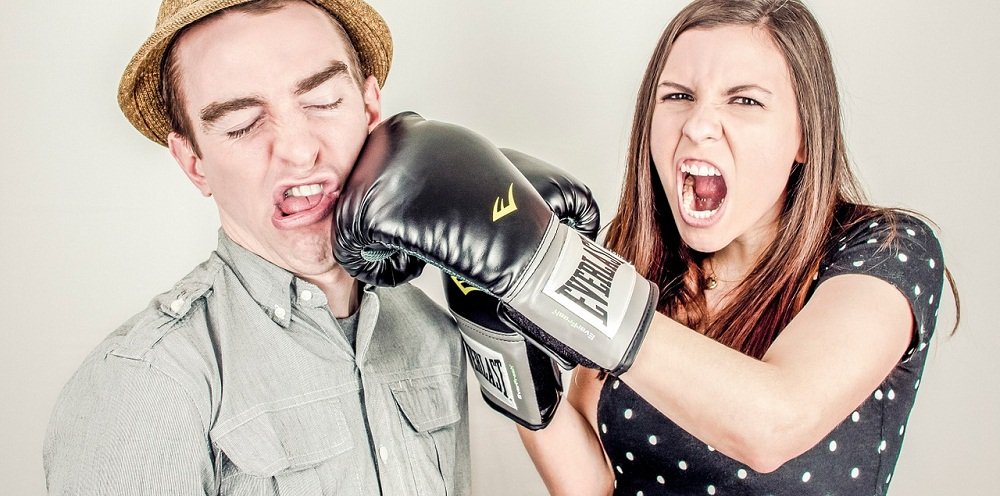 If you're not married and still looking for the right guy, then we're here to help you by sparing you from heartache and saving you some time. You want to say no to bad dates and relationships, but that's easier said than done, right? We don't just simply miss the warning signs, but even ignore them.
We all have unique personalities and there is no universal formula for finding the right guy. However, there are certain signs and character traits that basically shout at you, so you should pay attention to them and try to notice them on time. Those signs tell you what he is like and what he wants. So, who is the right guy?
#1 – He and His Priorities
Priorities should be set straight in order for a good relationship and marriage to function properly. You don't want a guy who's going to spend his nights or weekends out with his buddies, but you don't want to put him in lockdown either. A man who's decided to start a family should have it first on his list of priorities. No man ever said "I wish a worked harder" while on his deathbed.
Spending time with loved ones is what keeps us grounded. Money constantly flows through our hands, but family is the backbone of every successful and fulfilled man. If you're seldom together and he's missing all the special moments that make life worth living, perhaps it's time to let him go.
Must Read: Tips For Finding The Perfect Bride
#2 – His Respect for Womanhood
We yearn for admiration, courtship and approval from our husbands, whether we like to admit it or not. We are sensitive about certain things, such as physical looks. Modern TV and magazines portray perfect women as great looking models, which creates unrealistic expectations and insecurities that most women are unable to battle with. We don't want to spend the majority of our time working on our superficial selves, but to focus on important things – creating a strong home, building a career, mothering our children, and building firm and valuable relationships. Thus, you need to find out what qualities your guy holds in highest regard.
If he doesn't really hold real female qualities in higher esteem – run away. Pay attention to how he treats you when you go out, how he talks about his mother and sisters, and does he enjoy movies, shows, or magazines that portray women in respectful light. Make sure he is attracted by the right qualities, not just physical looks or social status, because that's a prerequisite to a healthy and sincere relationship.
#3 – His Optimism
Life is beautiful, but it can also be ugly. It is all about our perspective and how we personally perceive it. If you're with somebody that constantly complains and dwells on the negative, due to sickness, financial troubles and other difficulties, then he doesn't really know how to adapt and bear the hardships of life.
A negative outlook on life can actually dull a personality. Negative people tend to suck out and "feed" on the energy of others until you have nothing more to give. A person who always tries to find that spark of positivism in every situation radiates happiness and light to those around, by realizing that each problem is solvable, and the pointlessness of constant worrying.
So, another one of the most important dating tips we can give you is to pay attention to how he deals with his problems and unexpected situations that require immediate action. If you and your man match in optimism, then the future is already brighter for you.
Bear in mind that there are no perfect people. If you have a model of a perfect man that you seek to find, you will probably get disappointed every time. Leave the ideals and find a man who fits this outline. At least for the most part. Snatch a guy who is kind, respectful, protective, and can make you laugh. Those things – the small things – are invaluable.
Save
Save