How to Be Romantic When You Are Flat Broke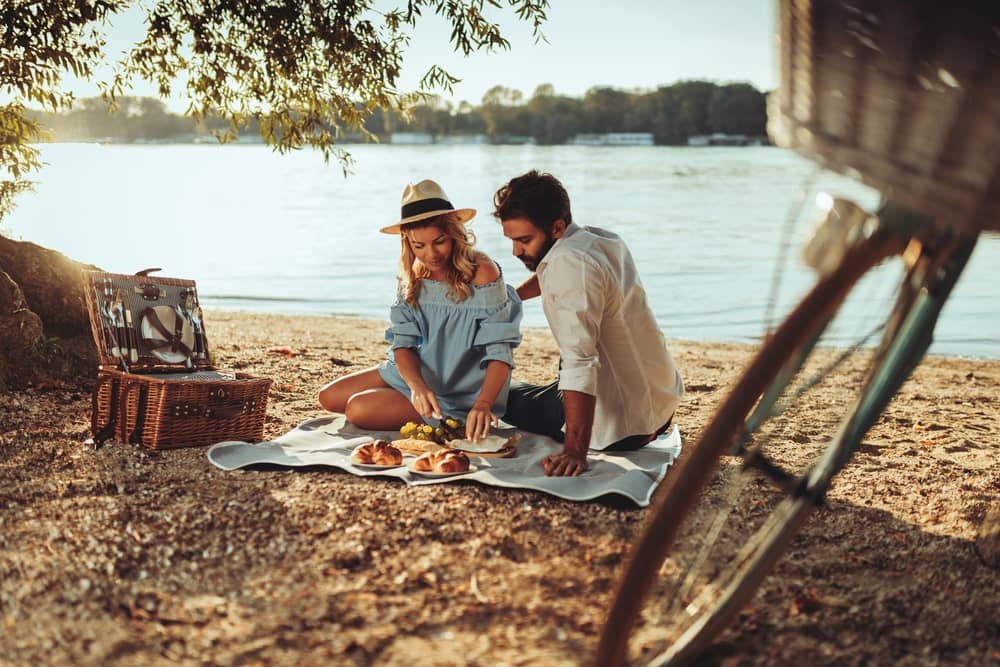 One of the most awesome things about love is that it's free. In other words, it doesn't cost a dime to give or receive love. However, without a few extra dollars in your bank account, it can be challenging to find ways to express that powerful emotion to the one that your heart desires. After all, restaurants, movies and flowers aren't free.
So, what should you do during times when you are flat "broke" because all of your money is tied up in other things (like bills)? What can you do to still show the object of your affection how much you care? If that's the dilemma you currently face, hopefully this article will inspire you to be a bit creative. Over the next couple of minutes, you'll discover six ways to be romantic without spending a cent (well, more like no more than $5-10).
1. Make some cards
Greeting cards never get old. So, instead of browsing through the card section at your local drug store, how about making some instead? This activity might initially sound like something that should be reserved for children, but your loved one will find it so thoughtful and sweet that you made the time to do it. You can make the perfect card with the help of some stock paper, an online template or cookie cutter (for shapes), and some ribbon. Inside, you can write a line from a romantic poem, a favorite song verse or movie quote, or some of your original prose.
2. Create a coupon book
If you've never made a coupon book for your significant other, this is something that will definitely put a smile on their face. The key is to create coupons based on things that they really like. For instance, if they love to get massages, put in a coupon for one every week for the next month. Or, if they hate doing the laundry, add a coupon that says you will take care of it for the next couple of weeks.
3. Have a picnic
Although you probably have favorite restaurants you like to visit, there really is nothing more romantic than a picnic. The fun thing about this idea is you can have one at a park nearby or even inside your own home. All you need is a basket, a blanket and some food. Try and make sure your menu has a theme: deli or desserts tend to be well-received. Alternatively, "all of your favorite things" will go over really well too!
4. Draw them a bath
When's the last time the two of you took a bath together? A grocery store florist will make you a box of rose petals upon request, then you can pick up some bubbling grape juice or cider (if you don't already have some bubbly at home). Also, don't forget to go to a dollar store to get a box of tea light candles. With these three things, you'll all set to create the perfect mood in your bathroom.
5. Design a date calendar
Oftentimes, people in a relationship just need to know that their beloved is thinking of them and wants to make them happy. Even if you don't have any money right now, that doesn't mean that you won't later, so you can still plan for the future. On a rainy weekend, with the assistance of a wall calendar and a pen, ask your partner to sit down with you and come up with things to do in the upcoming months. Just knowing that the two of you will be going dancing or taking a road trip soon will help to build anticipation (which is both sentimental and an unexpected aphrodisiac).
6. Be spontaneous
The key to romance isn't spending a lot of money—it's intentionally showing that special someone how much you care. So, be spontaneous! Call your loved one in the middle of the day and play the first song you both danced to. Make them their favorite dinner out of the blue. Send a series of texts that mention all of the reasons you love them. None of these things cost anything. However, they focus on time well spent on the one you love!