Fourteen Ways to Make Your Valentine's Day More Special
Giving your partner flowers or candy is a nice way to say "I love you" on Valentine's Day, but it's been done a million times before and lacks creativity. Want to gift your significant other with something a little more fun and unexpected? Here are fourteen outside-of-the-chocolate-box ideas for showing the person you love and appreciate just how much he or she means to you.
1. Instead of waiting until the end of the day to be touchy-feely with your lover, wake up him or her with a foot massage or back rub.
Your sweetheart probably won't be expecting such lavish attention so early in the morning, which is part of the fun of this surprise. It's a nice and relaxing way to start the day and will instantly put both of you in a better mood.
2. Play your partner's favorite music while getting ready in the morning.
That Taylor Swift song that he or she loves, but you can't stand? Let it blast as you're showering, getting dressed and trying to get out the door. Go for something upbeat to put a little pep in your step as you both get ready for the day ahead. For extra fun, make it a throwback and play his or her favorite band from high school or college.
3. Send him or her a text every hour with famous love quotes and sayings.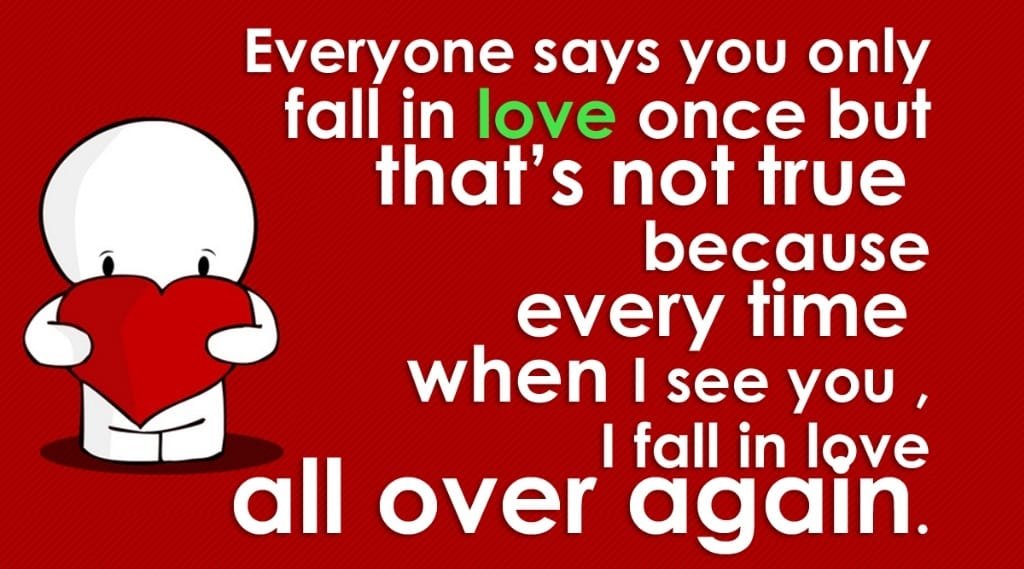 This one requires a little preparation or some last-minute researching but it's well worth it. Find a good mix of sweetly old-fashioned sentiments and more modern words of affection. If he or she is a book lover, look to famous authors. If he or she is a music fan, search for song lyrics.
4. Have lunch delivered to his or her office on Friday so he or she doesn't have to go out in the freezing cold for a sandwich.
Valentine's Day is on a Wednesday this year but you can still surprise your beau a day early by having his or her favorite lunch sent to the office. It will save your partner that dreaded midday trip outside and might relieve some workday stress if he or she is pressed for time. (Ask the caterer to include a little dessert for brownie points.)
5. Fill up your partner's car with gas.
Nothing says "I love and appreciate you" more than a full tank of gas. Fill it up the night before and your significant other won't have to worry about getting to work (or date-night afterwards) on time.
6. Take care of that one chore that your spouse or boyfriend/girlfriend really hates doing, like unloading the dishwasher or taking the dog out for a walk before bed.
You probably have the daily and weekly chores fairly divided between the two of you. But why not relieve your partner of that pesky task he or she absolutely hates doing for once? It's a small gesture but your partner will truly appreciate the break.
7. Make an out-of-the-blue and unexpected compliment.
If he or she has beautiful green eyes (and you say so all the time) point out something different that you've never complimented him or her on before. It doesn't have to be something physical of course but it should be an authentic comment.
8. Give a handmade card or old-fashioned doily craft.
Remember those cut-and-paste cards you made for friends and family when you were little? Give your adult admirer the same homespun care with a handmade card. Go heavy on the hearts, sparkles and red markers to give it that adorable childlike quality.
9. Share what you're grateful for.
Tell your partner what you adore about the life you share together and the gratitude you feel for the qualities that make your relationship special. Your partner will be very happy knowing how fulfilled you are.
10. Go to a yoga or meditation class together.
Take things down a notch at the end of the day and attend a yoga or meditation class together. You will both leave feeling more calm and centered.
11. Write a funny poem or haiku.
Don't make it sentimental or serious! Your goal should be to make your significant other laugh.
12. Indulge in some fresh popcorn.
It's a lot healthier than chocolate and you can have fun flirtatiously tossing it at each other across the room, or into each other's open mouths if you want to make a game of it.
13. If you have children, tell them what you love about their mom or dad when you know your spouse is listening.
We all know that we shouldn't say bad things about our spouse to our kids, but have you tried outwardly praising your partner to your children? It will make everyone feel lucky to be a part of such a warm, loving family.
14. Have no expectations.
If your partner shows up with the usual bouquet or sweets, don't be disappointed that he or she didn't get more creative. Keep the day in perspective and just be happy you have someone to share the love with.