Six Tips to Eliminate Stress When Planning Your Destination Wedding
If you are getting married, everything has to be perfect. The dress, the decorations, the guest list…. everything has to be planned to the last minute detail, and the location will be one of the most important decisions you can make.
Most cities and towns have several local venues you can choose for your wedding, but to make things truly special, why not choose a location that is a bit less obvious and a bit more exotic. Yes, we're talking about a destination wedding.
Destination weddings provide a memorable experience for your entire wedding group taking your special day to the next level. But they also require quite a bit more in the planning department since you can't be on site to oversee all the details. However, it's important not to let the stress get to you.
With that in mind, here are some great tips for planning a destination wedding you and your guests will love.
Choose a Meaningful Location
There are plenty of locations that you might choose because they are scenically lovely and give your wedding a backdrop that will elevate it to fairy tale status. However, an extra layer of sentiment will be added if you choose a location that is meaningful to you and your spouse.
Think of choosing a foreign destination where one or both of you visited in the past or a location that is significant to your heritage.
Notify Guests Well in Advance
Remember that your guests will need time to make travel arrangements and notify their employers in regard to any time they need to take off work. You will also want to make sure that the people that really matter to you will be able to afford the trip. Therefore, it's best to send out invitations at least six months in advance.
This will also give you a good idea of how many guests you can expect so you can arrange with the venue and catering accordingly.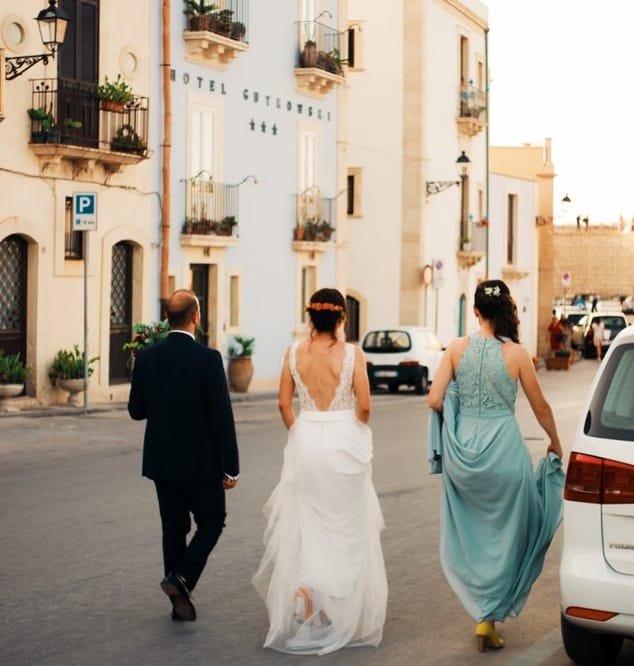 Find Accommodations for Your Guests
It is up to those hosting the wedding to find accommodations for your guests. The accommodations you find should be affordable and you must make sure that all your guests will be able to get a room.
Hire a Pro
Hiring a wedding planner can be an expense many will try to avoid when planning their wedding. However, if you are planning a destination wedding, this can be a money, time and stress saving step in the long run.
If you can't afford a planner, look for a resort with a strong on-site coordinator.
Visit in Advance
Flying out to your destination before your wedding will also add to your expenses but it may be an investment worth making. This will give you the opportunity to check out your venue, vendors, musical entertainment and caterers firsthand.
It may be ideal to fly out a couple of times to make sure things are running smoothly…if your budget allows.
Of course, another idea is to go with what you know and have vendors fly in from your home location. If you go this route, consider that you will need to pay for their travel expenses.
Think of Your Wedding Dress
One of the most important pieces you will be flying with is your wedding dress. It is imperative that this doesn't get ruined during your flight.
Learn how to fold it so it fits into a garment bag. Be sure it's eligible as a carry on and store it in the overhead if it's not possible to get a closet for it in first class. Getting your dress its own seat and/or ticket is another way to ensure it flies safely.
Be sure to pack a steamer to remove all wrinkles before wearing.
Also, think of the material of your dress and make sure it is right for the climate. Go for something breathable if you are marrying in a location that's hot and sticky.
A destination wedding is sure to make for a memorable experience for everyone involved. It takes a considerable amount of planning but, for many couples, it is well worth the effort. Hopefully these tips are helpful in making your wedding as stress free as possible.
Marissa Bergen is a freelance writer from Los Angeles, CA. She is passionate about music and entertainment. You can find much of her writing on the Brass Animals web site. FACEBOOK : https://www.facebook.com/brassanimals INSTAGRAM : https://www.instagram.com/brassanimals