When you purchase something after clicking links in our articles, we may earn a small commission.
Adobe Photoshop has always been the photo editing software of choice for photographers, but now this situation has changed. Since Adobe switched to a subscription-based model, many photographers could not stand the high prices and had to look for cheaper photo editing software.
At this time, Skylum responded quickly and created an excellent alternative. Skylum Luminar changed the photo editing industry by releasing its latest version, Luminar 4.
So what is different about Luminar 4? It can be said that there has never been an editing software used by a photographer very similar to this software.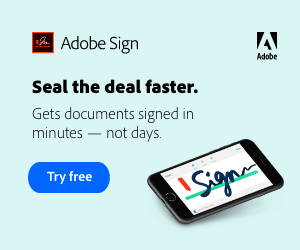 Just $ 99 one-time fee, you can have it. Most photographers may be a little bit skeptical-why is this software so cheap? In order to dispel your doubts, I will take you to learn more about Luminar 4 soon.
What is Luminar 4?
Luminar 4 is an easy-to-use photo editing and image enhancing software for Windows and MAC computers, equipped with creative AI–technology to provide Photoshop-like results within the shortest time possible. You can run the software as a stand-alone for all your post-editing image needs, or you can use it as a plugin within Photoshop or Lightroom.
The Skylum team has worked hard to separate Luminar 4 from other editing software with its unique AI editing features, making photo manipulation easy and bringing out breathtaking results. Whether you prefer to sit back and let Luminar do all the work, or you like doing it yourself using manual adjustments, Luminar has got you covered.
Even though the previous versions did have some AI properties, with the latest version, you can use incredible AI tools to create stunning landscapes; photos with perfect skin and even manipulate the sky using AI sky replacements –all with a click of a button.
In answering your questions! There is nothing wrong with Luminar 4. The truth is, this software has made the editing process simpler than ever before.
---
The New Features and Benefits In Luminar 4
Whether you are starting on Luminar or you have used Luminar 3 before, below are a host of new features and tools that you will find in Luminar 4.
1. AI Sky Replacement
With AI sky replacement tools, the possibilities are endless; you can now switch out the sky in just about any image with the touch of a button. Forget about the tedious task of cutting out, masking, and blending skies in Photoshop. With this amazing feature, you can quickly edit your pics within seconds.
If you have second thoughts about these simple sky replacements, that perhaps they aren't good enough, just compare your finished outcome with a photoshop version and see the difference. The AI sky swapped photo looks auhtentic and fresh, and that's why we love Luminar
2. AI Skin & Portrait Enhancer
If you are a portrait photographer, the AI skin and portrait enhancer will change your life forever.
The Skin Enhancer tool conveniently smoothens out your skin and erases any skin blemishes in all your photo snapshots within minutes— You do not require further manual adjustments once you've used this amazing feature.
The AI Portrait enhancer goes a little further by taking care of issues such as teeth whitening, eliminating red-eyes, lip reddening, sliming faces, and lifting dark skin on your eyes.
If you spend a lot of time agonizing about how natural or polished your portrait looks, then this is without a doubt the perfect software for you. It greatly reduces the retouching time, producing that perfect shot, with perfect facial features and all.
3. AI Structure
For landscape photographers, you will love using this AI structure feature. You can now easily magnify details in your images while breathing life into some of the blurry backgrounds. All you have to do is play around with the Amount and Boost sliders until you get the desired effect.
The AI Stucture is a fantastic tool to help you draw more focus to specific areas of your photos. Additionally, you can use it to append a soft glow to your landscapes as well an animal photos.
4. AI Smart Contrast
Although this feature isn't prominently used in Luminar, it's a great tool that greatly improves pictures with simple clicks. If using other editing software, you need to be extremely cautious with your contrast editing; else, you ruin everything.
But with Smart Contrast, you don't have to worry because instead of applying the contrast evenly on your photos, this tool is a bit selective while adjusting the contrast.
5. Seamless Editing Between Luminar & Lightroom
As an Adobe enthusiast, you don't have to buy new software. All you need is to integrate the Luminar plugin to Lightroom, and there you have it.
You can quickly move your photos to Luminar, edit them to your satisfaction then save them back to Lightroom. Take advantage of this integration feature; you will hardly notice the difference.
6. LUT Mapping
Its amazing how quickly you can adjust the different color tones with one click using the LUT mapping tool (similar to preset and color palette in other software). Luminar 4 has numerous un-built color options, and you are likely to get something that suits your style.
If you do not get the desired end result, simply import your own LUTs into the software.
---
Pricing Factor For Luminar 4
From the official Luminar website, you can download a one-month free trial software. This option gives you time to test the software and decide if it's something for you.
If you are ok with the software, go anhead and purchase the one-user Luminar 4 (for one computer ) for a one-time fee of $79. But you will be better off purchasing the multiple users Luminar 4 for about $99. Make sure you check out discounted offers from independent dealers.
Luminar 4 Pros and Cons
Pros
Value for your money
It saves a lot of time
Easy to use
Great integration capabilities
Cons
No keyword tagging
No metadata management
Takes time to export photos
Bottom Line
Luminar 4 is great photo-editing software. It is a must tool to have – for professional photographers in the filming industry. In general, this software provides powerful automated features and unique photo-editing and adjustment tools.
Another advantage is its one-time and budget-friendly fee model.